We all know that the more targeted your advertising is, the more effective it is going to be; and there's nothing quite like an independent recommendation.
Suburb Expert achieves both.
Need more details? Scroll down.
If you're a proven agent and want to get started, provide your details and we'll be in touch.
About Suburb Expert
There are many ways to cut up the marketing mix, with psychographics, demographics, location and much more! It can get very tricky trying to market yourself to the right people.
Once you throw in the complexities of digital marketing, things can get complex indeed!
We think that when it comes to building a profitable brand it comes down to 2 simple things:
Timing & Credibility.
Steve Koerber has done over half a billion dollars of sales in Remuera. Some homes he's sold 5 times over. Scroll down to find out how he used the timing and credibility of Suburb Expert to further grow his brand and gain more listings earlier this year.
Steve's Homes.co.nz profile
In Steve's words…
"Having dabbled with Google Adwords and Facebook Ads for years, when Homes.co.nz launched Suburb Expert I was already in a good position to understand how powerful the concept was.
The previous month I had Google searched "Holiday Inn Rotorua" on my phone. For weeks-on-end the Holiday Inn advert popped  up on my screen, on various websites I browse regularly, inviting me to book a holiday. Holiday Inn was in my face!
So when Homes.co.nz offered me the opportunity to "popup" all over the internet in front of people who were proven to be browsing the Remuera real estate market – I was in boots and all."
The Results
"I received about double the appraisal requests that I had received during the same month a year earlier.  Although I can't attribute the flood of appraisals entirely to my adoption of Suburb Expert, I did notice more people referring to Homes.co.nz and my presence on the site.
The exciting thing is that these people are all "Remuera" focused, and even if each click didn't result in an immediate listing, at least my name and reputation is top of mind more often online – thanks to the Suburb Expert product.
I've committed to the service for 6 months and will report in at the end of that period with more details about the effectiveness of this new service."
How It Works
Hyper Targeting
We enable you to reach those who have the highest propensity to sell in your area. Any person who has done property research on Homes.co.nz in a suburb over the last 60 days is included. Compare this to the limited targeting you can gain on Google or Facebook alone.
Suppose someone searches for property data in your area. That person goes to a different website and is served an ad that independently recommends you as a Suburb Expert. Ads appear across any site that is serving Google powered ads, like the NZ Herald and Metservice.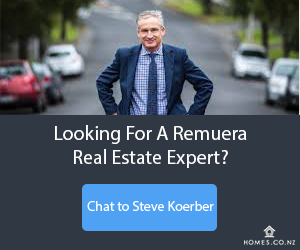 Instant Credibility
Importantly the ad is not from you. Given our knowledge of your sales history, we're comfortable to promote you as a proven agent. This type of credibility isn't achievable via other forms of advertising.
For obvious reasons, Suburb Expert is only available to two agents in each suburb who have a well-proven track record in that suburb – in the form of sales records.
How To Signup
This is an invitation only product. Many suburbs are full, but a waiting list is available. Register your interest and secure your position below. There is no ongoing commitment and we offer guarantees around impressions gained.
Positions are allocated to proven agents on a first-in basis.
We have two packages, one where targeted impressions are capped at 50,000 for $500, and another for unlimited impressions for $900 exc. GST.
Reporting
You receive a mid month basic report with your impressions and clicks, and a full report at the end of the month with useful insights about those who were tracked looking at your ads.
You can be invoiced at the end of month pro rata if required and taken from your current payment method 2 days after receipt of invoice.